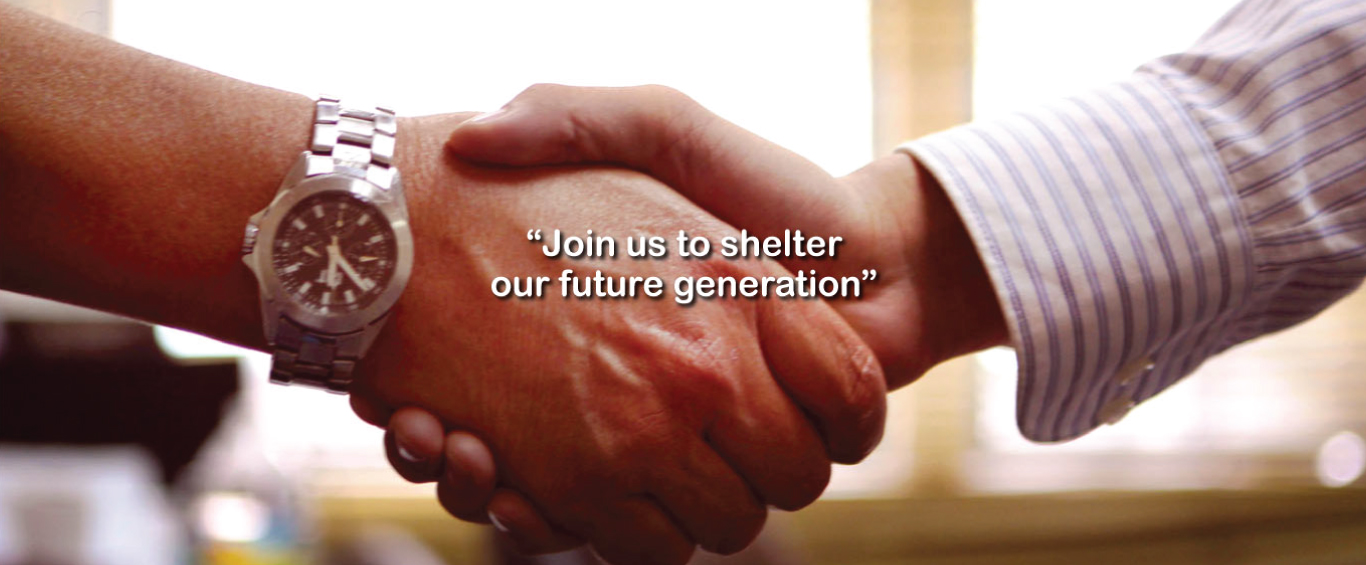 Employment
Many of us have seen these: Faces of poor stricken children, faces of helpless children lashed by the unthinkable hurt upon them and faces of children with silent tears streaming down from the hurt of deep emotional trauma. We can feel our hearts trembling within, shaken by the shock of witnessing these acts. In response, we either cry for judgement to be meted out against the perpetrators or we ask ourselves "What can we do to help these children? If you really feel the burden to restore and impact these children's lives, this is our call to you, Join us.Passionate, humble, committed and a heart for the underprivileged children. These are the attributes we are looking for in a person to be part of our team with a vision in sheltering our future generation.You might not be highly qualified but we are more than willing to train and guide you. The following are areas where you can contribute your talents and efforts for the children at SHELTER..
Shelter HQ
The SHELTER HQ is both the face and the backbone of the organization. Most of the administrative, management, PR and planning work are done here. Therefore, individuals who wish to apply here must be innovative, vibrant, resourceful and possess the necessary basic computer skills and knowledge of Word, Excel and Powerpoint among others. Knowledge of Adobe Illustrator would be an added advantage. From simple tasks of helping to carry things to helping to brain storm ideas for projects, we also hope that applicants are versatile and participative in any aspect that requires your help. Depending on the job position you apply, you may also need certain experience or knowledge of the area applied. The range of Job positions in the HQ may be varied, for example:Administrator, Public Relations Executive, Community Services Executive, Receptionist, Accountant, HR and Managerial roles.
Shelter Homestaff
The Homes of SHELTER are the places where our children call their Safe Haven and their home. The difference between a house and a home is that the house is just a concrete place to live in and a home is where one feels belong to.The Home Staff will be the individuals who will turn our houses as the children's Home. We are looking for applicants who are prepared to commit for long term to be with the children. They should have the desire to spend quality time with the children and to guide them with love, patience and kindness.As the Home Staff holds a vital position in dealing with the children directly, all applicants should preferably have a minimum of 1 – 2 years of experience in social work with children and teenagers.We are also looking for trained and qualified counsellors to help our children deal with their past and to be restored gradually over the years.The range of Job positions in our Homes may be varied, for example:Counsellor, Caregiver, Driver, Cook, Administrator, Assistant Manager and Home Manager.
Our Videos
Please visit the YouTube Channel at shelterMY for more Videos and Subcribe!
Disclaimer! This Is Not The Official Website, Please Visit The Official Website at shelterhome.org
Getting to know the Web Developer of this site Click Here