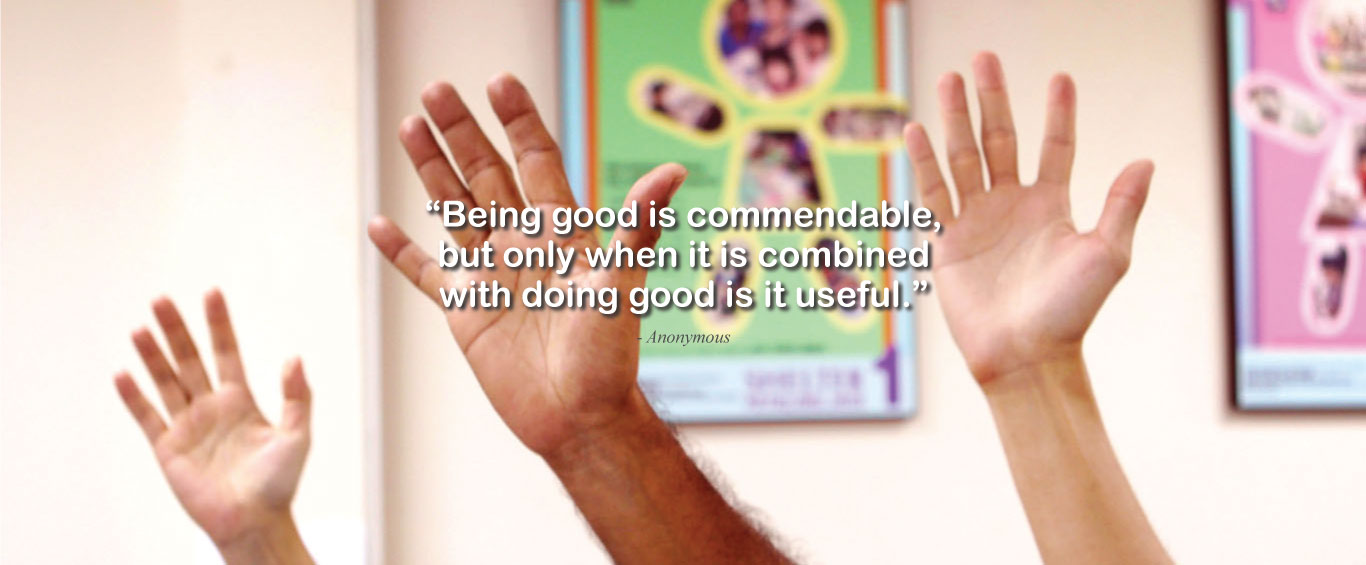 HOW CAN I HELP?
BEING A VOLUNTEER
---
Thank you for wanting to join us in our quest to help children from adverse backgrounds. Your input is very significant. Some of you may not be able to commit long-term but you may be able to contribute in another way.Being a volunteer is a life-changing, rewarding, memorable, meaningful and challenging experience! Do click on the "Volunteer's Testimonial" button to read testimonials of volunteers who have made a difference in the lives of our children. These may inspire you to do something within your capacity to help the children.
DONATION
---
One of the most important support that any organization needs in order to run all of its operation is non other than money. SHELTER currently holds an umbrella of various restorative work, ranging from the three Homes, community work and five refugee schools.With each work that covers a substantial number of children with their needs, we constantly rely on the generous support from the public and the corporate sector to help meet those needs.To be a part of this meaningful work that impacts many lives, you may choose either one of the options of donation.You may support us by getting the GARDEN ACTIVITY BOOKS tooYou may also "shop" for different goods or gifts to meet the needs of our children via this "GIFT OF LOVE" Catalogue.
Make a difference by changing a child's life today! Organizations or individual child sponsors may get more personally involved with SHELTER by sponsoring a child. A child sponsor will receive an annual update of the child sponsored. Please call 03-79550663 for more info.
Our Videos
Please visit the YouTube Channel at shelterMY for more Videos and Subcribe!
Disclaimer! This Is Not The Official Website, Please Visit The Official Website at shelterhome.org
Getting to know the Web Developer of this site Click Here