BEING VOLUNTEER'S TESTIMONIAL
Our Story
---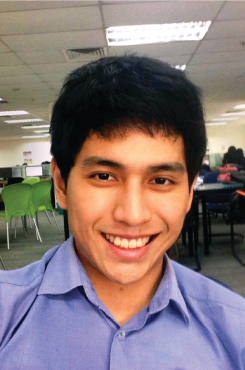 ZHONG WEI
Volunteering in SHELTER has indeed been a rather pleasant experience for me. I have been so blessed to be able to spend some time with the Children here in Shelter 1. It was a little intimidating in the beginning as I was worried whether or not the children will warm up to me. Thankfully, the children welcomed me with 'open arms' right from the beginning and I knew I was in the right place.
Mary
I'm a retired Chemist and have been volunteering two afternoons a week at Shelter 1 for the last three years. I mostly do odd jobs and help around the Home, e.g. folding the kids' clothes, preparing for tea-time, sewing badges onto the kids' uniforms and taking sick kids to the clinic when the Home staff do not have transport. When necessary, I also help with the kids' homework and generally play and keep them company. The kids appreciate this very much.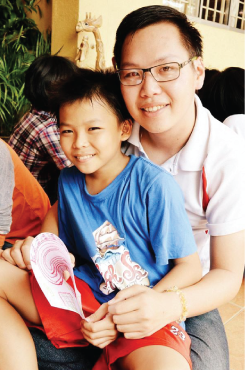 Derek Chai
When I first decided to spend time in SHELTER Home, I liked the idea of helping and making a difference in the lives of the little ones, but I was not sure of how I was going to go about it. After being a volunteer, I have gained so many wonderful moments. As a volunteer at SHELTER Home for over 2 years, my experiences have made me grow into a dedicated person, with integrity, determination and compassion. It has definitely changed my outlook on life and I have come to realize that all the little things I worry about sometimes are really nothing in comparison to what these children have gone through. I can now put my personal issues into better perspective. I constantly remind myself of how grateful I should be for the life I am living now. At SHELTER, I have also learned that sometimes the best thing I can do as a volunteer is just to listen to the children and that itself provides comfort to them. I see that very small gestures on my part are being appreciated and isn't that what all of us are really looking for? Which is a way to feel like what we do for others does really matter. Moreover, I have made so many long lasting friendships in SHELTER and it is always so warm and inviting, that it has become like a second home to me now. I think in general, it's nice being able to help others, and do what I can to make their lives just a little bit easier. Plus, it's an immense amount of fun. So, I would love to recommend becoming a volunteer here at SHELTER Home to anyone who has the time to spare. Last but not least, thank you SHELTER Home for giving me the opportunity to be part of such a great place!
Disclaimer! This Is Not The Official Website, Please Visit The Official Website at shelterhome.org
Getting to know the Web Developer of this site Click Here